Thanks for printing! Don't forget to come back to MW Cleaners for fresh articles!

Schedule Free Pickup & Delivery
We can pick up and deliver to your home, business, or one of our numerous lockers.
Schedule a Pickup
Find a Location
We have locations throughout Houston and Austin.
Find the one nearest you.
Austin & Houston Dry Cleaner Employment Opportunities
At MW Cleaners, your leading Austin and Houston dry cleaner, we're always looking for enthusiastic new team members. Take a moment to tell us about yourself and send us your resume or job history.
MW Cleaners Employees are eligible for the following benefits:
Health, Dental, Vision, and Life Insurance
Paid Vacation (40 hours per year for the first 3 years, 80 hours after 3 years and 120 hours after 8 years with the company). Maximum accrual is 40 hours beyond your current yearly accrual
401K with a company match of 25% of the first 6% of the employee contribution
40 hours of paid sick time per year with a maximum accrual of 160 hours
4 Paid Holidays and 1 Floating Holiday
Short Term Disability
Long Term Disability
Voluntary Long Term Disability
Life/Disability Insurance
Voluntary Accident Insurance
Basic Life/AD&D Insurance
Voluntary Life Insurance
Employee Stock Discount Plan
Discounts at MW Cleaners, Men's Wearhouse, Joseph A. Banks, & K&G Stores
Bereavement Leave
Adoption Assistance
Educational Assistance Program
Health Savings Account
Legal Services
Recruiting Reward
Tailored Brands Educational Foundation Scholarship Program
Willie Lopez Emergency Assistance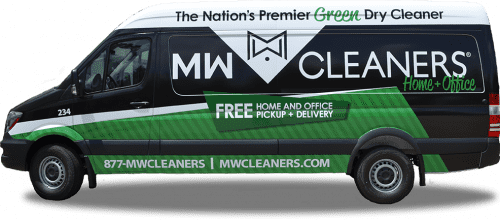 Available Positions
Customer Service Personnel (Houston)

CUSTOMER SERVICE PERSONNEL:

As a professional Customer Service Personnel of MW Cleaners you will be the face of our business as you interact and serve as the primary liaison with our customers.

Your overall role will be to provide an exceptional customer experience through a broad knowledge of fabrics and fashion, and by actively assisting customers with cleaning, stain and/or finishing needs and inquiries.
You will ideally possess an extremely outgoing, personable and friendly demeanor with experience as a CSR in an industry with equally high standards of their company's representatives.
An active listener who is consistently willing to go above and beyond and has an appreciation of fashion will find this a rewarding and challenging career.

Apply For This Position

Route/Valet Driver (Austin & Houston)

ROUTE DRIVER SUMMARY

Responsible for sales of route service. Responsible for cold-calling potential customers, setting appointments, explaining services and closing the sales. Also drives the route, picking up and dropping of clothes as appropriate.

ESSENTIAL DUTIES & RESPONSIBILITIES:

Provide quality customer service through regular interaction and communication with customers and store employees
Constantly attempt to Grow Sales in the area you service
Maintain your pre-established route system as well as prospect and grow your customer base with sales and service mentality
Drive customer retention by building relationship and creating customer loyalty
Load and unload garments from the company vehicle
Cooperate with co-workers and promotes a positive and productive working environment

QUALIFICATIONS:

Some experience in route sales is preferred, but we are looking for individuals who really care for serving his/her customers
Highly organized and demonstrate self- motivation and attention to details
Must possess excellent communication, positive attitude and willingness to provide great customer service
Ability to identify and meet customer's needs and requirements
Passion for interacting in a positive and creative manner with customers and team members
High school diploma or GED
Computer operation experience
Ability to successfully complete MVR and background check is required
Able to lift up to 50 pounds safely
Dependable with strong work ethic

Apply For This Position

Dry Cleaning And Laundry Production (Austin & Houston)

DRY CLEANING AND LAUNDRY PRODUCTION JOBS:

Dry Cleaning Inspector
Dry Cleaning Presser
Dry Cleaner
Laundry Inspector
Laundry Washer
Shirt Presser

INSPECTOR:​

Inspect each garment following the inspection checklist. If the garment does not pass inspection because of poor pressing or spots, the inspector should return the garment to the redo area. Minor repairs such as replacing buttons or securing loose buttons are the responsibility of the inspector. Make sure the special instructions on the eye opener or replace tags have been followed. The inspector keeps the rings of each presser and count them at the end of each day. In some plants the inspector is also the bagger and should follow the procedures of the job description.

PRESSER:

Work in an Air Conditioned Facility with the latest equipment
Know the basics of pressing and be able to adapt to the challenges of properly finishing new and seasonal fashion styles and fabrics
Accurately but efficiently iron and press clean articles by hand or by machine steam and vacuum
Learn the basic operations of pressing station(s) they will operate and the particulars of the items commonly pressed at that station
Follow all standards, procedures and practices
Inspect garments and apply finishes as needed (stain guard, wrinkle release, etc.)
Ensure that pressing equipment is working properly and well maintained
Participate in ongoing education and training

DRY CLEANER:

The Cleaner / Spotter will be responsible for the managing the dry cleaning and wet cleaning of all garments in our operation
Running dry cleaning and wet cleaning loads ensuring high quality of cleaning
Ensuring the overall production quality of garment cleaning
Maintaining work, maintenance & repair logs
Maintenance activities of all equipment as needed
Responsible for all stain removal and garments
Attention to detail and special customer instructions
Sorting of garments to proper stations throughout the plant
Managing loads to make sure Pressing Stations are not idle
Pressing of garments as required

Apply Now